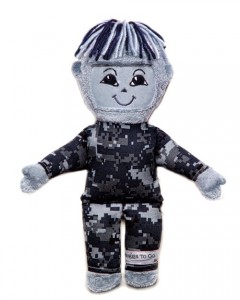 We would like to take a moment and thank the members of our armed forces and their families for their sacrifice. Yes, we realize it is not only the soldiers who sacrifice greatly, but their loved ones, as well. Being far away from your loved ones creates added stress and worry, and we want to say thank you to our veterans and active service members for all that they do to keep our country safe at home and abroad. If you, too, would like to learn about some great ways to say thank you to our veterans, then we have some unique ideas for you.
Any holiday season, especially with holidays that originated from military traditions, makes it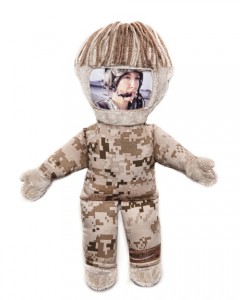 extremely difficult on both families and their armed forces member(s).  Holidays such as Memorial Day, the Fourth of July and Labor Day are all holidays when we miss and remember our military family members even more. Many families send sentimental military gifts to their loved ones in the armed forces, so that these service men and women can carry a little piece of home with them no matter where they go. Since our armed forces are always on the move, family members often have a hard time choosing the right gift for their loved one. Soldiers are always packing and unpacking their few personal items, so a thank you to our veterans should be small and easy to carry.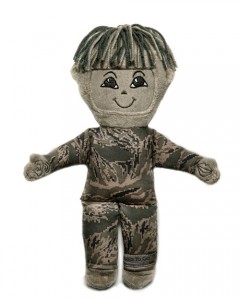 We realize that members of our armed forces sacrifice so much for the people of this great nation. It is easy for many of us to overlook what our soldiers had to forego. Not only are they away from their loved ones, but they have minimal means. Our armed forces members do not have the privilege of the comforts of home, and often times they are required to go without those everyday luxuries for up to eighteen months at a time. Imagine going without your flat screen television, your smartphone and favorite slippers for over one year! That, in itself, should motivate all of us to say thank you to our veterans. Our armed forces members know a level of sacrifice a majority of us could not fathom.
If you would like to show your appreciation for our armed forces, but are unsure about how to say a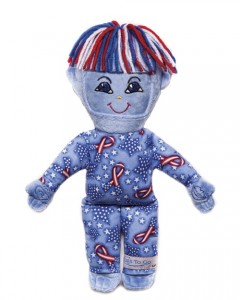 proper thank you to our veterans, here are some ways:
Fly a United States Flag: Many of us only hang flags on holidays such as Memorial Day or the Fourth of July, but flying a United States flag year-round is a mark of your support for our troops.
Feed a Homeless Veteran: When seeing a homeless veteran on the street, buying them a small meal and thanking them for their service is a warm sentiment for our veterans who are truly struggling. Unfortunately, some of the homeless try to impersonate veterans, but please keep in mind that, despite the frauds, there are many homeless veterans in need of a helping hand.
Military Gifts: A small token of appreciation is a nice way to remind armed forces members how much they are appreciated.
Write a Letter: If you know a service member, sit down and write them a few lines. If you do not know anyone who is a member of our armed forces, find out about joining a military pen pal program. That is a great way to let our veterans know you care.
With holidays such as Memorial Day and the Fourth of July just around the corner, now is a great time to show your gratitude for our armed forces and active soldiers. The list above notes gestures that are simple and meaningful ways to say thank you to our veterans at any time of year.
If you are looking for unique military gifts for our troops, Huggs to Go LLC. Features a variety of military dolls to show our soldiers how much you care. We even offer dolls that allow voice recording so your armed forces loved one can hear your voice. For more information about our specially designed service dolls for military personnel, contact us today at 1-888-HUG-TOGO (484-8646).