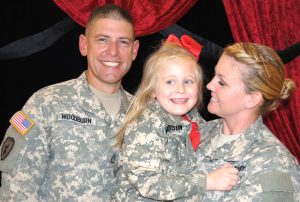 The holidays are not always so jolly when family comes to town. Yet the myth is that everything is supposed to be merry and bright, which creates a lot of pressure for those of us with tough family relationships. In your mind you're thinking, "Why isn't my holiday perfect? Why is getting along with family so hard sometimes?"
You're not alone! We all have a little family drama whether with our kids, siblings, or our in-laws, so take the pressure off of yourself and try these tips for dealing with and preventing holiday family stress.
Getting Along With Family: Why is it Difficult at the Holidays?
If everyone is merry and bright, why do the holidays seem to hold up a mirror, highlighting all the family stress?
You're potentially in contact with hard to get along with family members out of obligation to come together on the holidays
Any and all issues that has caused you stress over the years now is a great time to take a deep breath, and let them "roll" off you like Teflon! This is not saying you approve of any wrong doings but this will be beneficial to you and take a lot of stress off you! So relax and enjoy everyone at this time for this time.
People are more stressed what with buying gifts, prepping homes for the holidays and don't forget as fall ends and winter starts to roll around, there's those lovely cold and flu germs! You're mentally and physically drained and then all of you sit together at one table to deal with each other. It's a cocktail for holiday family stress!
Your in-laws, parents and holidays may be a doozy in itself if you haven't meshed well and now during the holidays when everyone is attempting to engage in his or her own traditions, the holiday family stress can be explosive as personalities or cultures collide! We suggest, ask yourself on a scale of 1-10 how important is what they are asking to you? If you can make them happy without making you unhappy then it is a win-win!
Battle Holiday Family Stress With These Tips
Don't blow a gasket. Manage stress when dealing with in-laws and holidays and other family relationships with these tips and reminders:
Not EVERYTHING has to go according to plan. If a dish doesn't come out great or there are less ornaments on the tree than you had planned, let it go. Is it really going to make your holiday or anyone else's terrible if the potatoes came out not as great as you wanted them to? Nope!
Holiday traditions: if getting along with family at certain holiday traditions or doing certain holiday activities are impossible and have become no fun, why are you still doing them? Make new traditions and drop the ones that don't work.
Lower Your Expectations: if you and your family members and holidays never mesh (for example, you and your father-in-law always argue) or your uncle always shows up drunk, lower your expectations of people. Accept who they are and remind yourself that the holidays come once a year and will be over in a blink of an eye.
Time Management: don't spend all weekend with your family if there's too much drama. Instead, plan on 1 day or overnight instead. This will minimize your holiday family stress by opting out on some of that not-so quality family time!
Family and holidays doesn't always have to turn out a disaster if you minimize your time, lower your own pressure on yourself and others, don't sweat the small stuff and remind yourself that in a heartbeat, the holidays and your "cozy family time" with stressful family members will be done!