Preventing cyber bulling and teasing starts not only at home, but also at the schools. Most bullying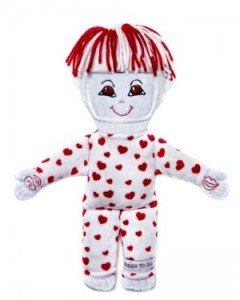 happens outside of the home. In fact, according to the National Education Association, more than 160,000 kids miss school out of fear of being teased or bullied, so it's essential that parents and schools come together to talk about bullying and the effects of bullying before it's too late.
Here are a few ways parents, students, and schools can work together:
School Safety Committees: Gathering administrators, teachers, support staff, students and parents to use their various skills and input to create a healthy dialogue and support about bullying and the effects of bullying within the school is the best way to prevent bullying.
Create a School Mission Statement: Become part of the PTO and lobby for a School Mission Statement that clearly outlines where the school stands on bullying in particular, a zero tolerance
Peer Groups: Having a student-run but guidance counselor observed peer group in which students could come to to talk about potential fights, teasing, and bullying would be a great way to help peers help each other!
 Cyber-Bullying Management Tips
With the great internet age and our social-media driven world, cyber-bullying is an important topic for National Bullying Prevention Month! Here are some tips on how to handle cyber-bullying and teasing:
Monitor Your Child's Internet & Social Media Use: You can't prevent another child from making a poor choice, but by monitoring how often your child is online and what he or she is doing will keep you informed if cyber-bullying starts to happen.
Tell Your Child Not to Respond: There's nothing a bully hates more than someone who doesn't give him or her the reaction the bully's looking for.
Save The Proof: Save any posts, emails or comments of the cyber-bullying as proof you can take to the bully's parents and the school.
Watching From the Outside?; If your child is not the object of cyber-bullying or teasing but one of his or her peer's is, teach your child to speak out about the bullying rather than stand back quietly.
The Effects of Bullying Are Powerful
Schools and parents should have a zero tolerance policy towards bullying because the effects of bullying are so powerful and at times, damning.
Here are some of the potential effects of bullying, cyber-bullying, and teasing:
Duke University found that victims of bullying were more apt to have:
Generalized Anxiety Disorder
Depression
Panic Disorder
Suicidal Thoughts
Huggs to Go Supports National Bullying Prevention Month with Zero Tolerance & Love!
If your child is the target of cyber-bullying or teasing, as a parent you're heartbroken. You wish that you could be with them at school and when they're with their peers, but as parents we just cannot be everywhere at all times, especially as our kids become independent.
But you can order a personalized Huggee Miss You Doll decorated with photos of you or photos of their friends or other family members, as well as with a special empowering message personally recorded by the one your child loves!
Whether your child is still "young" enough to sport a doll around or "old" enough that they like to hide their dolls from their peers,  Huggee Miss You Doll is a special reminder of you or the person he or she loves during this stressful time.
Order a Huggee Miss You Doll today and ease a bit of your child's sadness today!